Boutique family law firm with
award-winning social impact
How Do I File For Divorce?
You'll need to prove that your marriage has broken down and cannot be saved. You'll need to give one or more of the following 5 reasons (also known as 'facts'). Find out how we can help in our divorce section.
What's A Child Arrangement Order?
A Child Arrangement Order decides where your child lives, when your child spends time with each parent, or when and what other type of contact takes place e.g. phone calls.  It is usually needed if parents are unable to agree arrangements for looking after their children. You will need to attend mediation before applying for an Order. 
With offices in London and Yorkshire, we provide advice and representation on all divorce and separation matters.  If both you and your spouse agree to divorce, our Managed Divorce service is an affordable package (we take care of the paperwork and court appearances). Book your free 15 minute phone consultation.
If you're being stopped from seeing your children or unable to afford child support, speak to our team – we aim to offer same day advice.  We are one of the top 3  local family law teams (on "Three Best Rated" – based on client reviews). We provide child custody, financial support, property division and mediation services. 
A divorce or separation does not end your financial relationship with your partner.  Our services include financial settlements, pre or post-nuptials, child maintenance, property division, pension or stock valuations and financial consent orders. For high-net worth separations, please arrange an appointment with our founder Sarah Khan-Bashir MBE.
Our founder Sarah Khan-Bashir MBE has been helping clients for over 20 years and is Highly Commended by the Law Society.  We specialise in providing strategic, practical and creative advice.  We use world leading legal software – so that our clients can access files remotely, provide e-signatures and receive encrypted updates. We're ready to act in your interests – are you? 
"Would recommend SKB 100%, supported me all the way through my case, explained about each hearing what it meant and what to do going forward. Helped me do what I needed to do with courses I had to attend, overall great support throughout the case, kept me updated all the time, Very happy with the service I was given."
High Net Worth Divorce
High Net Worth clients trust SKB Law to guide them through every aspect of their divorce, protect their interests and act discreetly.  Contact our office to request a meeting with our founder Sarah Khan-Bashir MBE.  
Click Here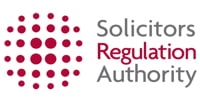 Did you know our Will service starts at £180? 
Protect yourself and your loved ones today