My Nikah
Explore the #MyNikah by SKB law series. A collection of articles, guides and videos designed to help you better understand your rights and options.
The information you need, when you need it.
As one of the leading family law firms for British Asians, we're often asked what happens if a nikah is not legally registered.
Because this is an issue that affects so many people, we've created the My Nikah by SKB Law series. Explore our collection of free guides, resources and video designed to help you better understand your rights. We continue to add more guides on a regular basis.
We hope our guides and articles can help you take steps to protect yourself.  In many cases, a simple deed or adding a clause to a Nikah Nama could have avoided months of arguments or extra legal fees. 
If you have a question or need support, please book our free 15 minute consultation to find our your options. Our team speak English, Urdu, Punjabi and French.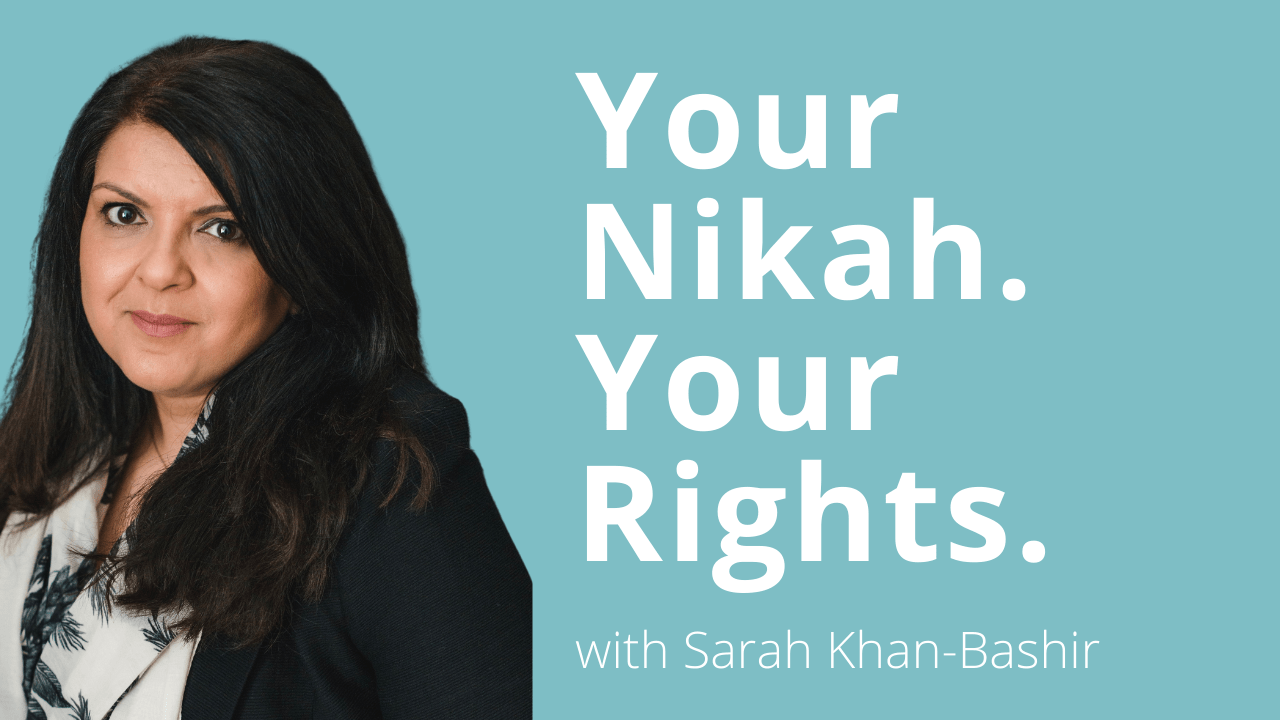 What is a Nikah Nama?
During the nikah (the Islamic marriage ceremony) you and your partner will sign the Nikah Nama, an Islamic marriage contract. Download our free Nikah Nama Guide for an English translation. 
Like a prenuptial, it's a way of planning for the future.  It's meant to protect you during your marriage but also if your relationship ends.
It's a legal document. That means you're bound by its terms and conditions during your marriage and divorce. Your Nikah Nama is tailored to you. It covers issues such as mahr, maintenance, right to divorce or custody arrangements. Your Nikah Nama is a powerful document…the foundation of your marriage. It can set out equitable terms as a couple, reduce potential areas of disagreement and potentially safeguard women during marriage and divorce proceedings.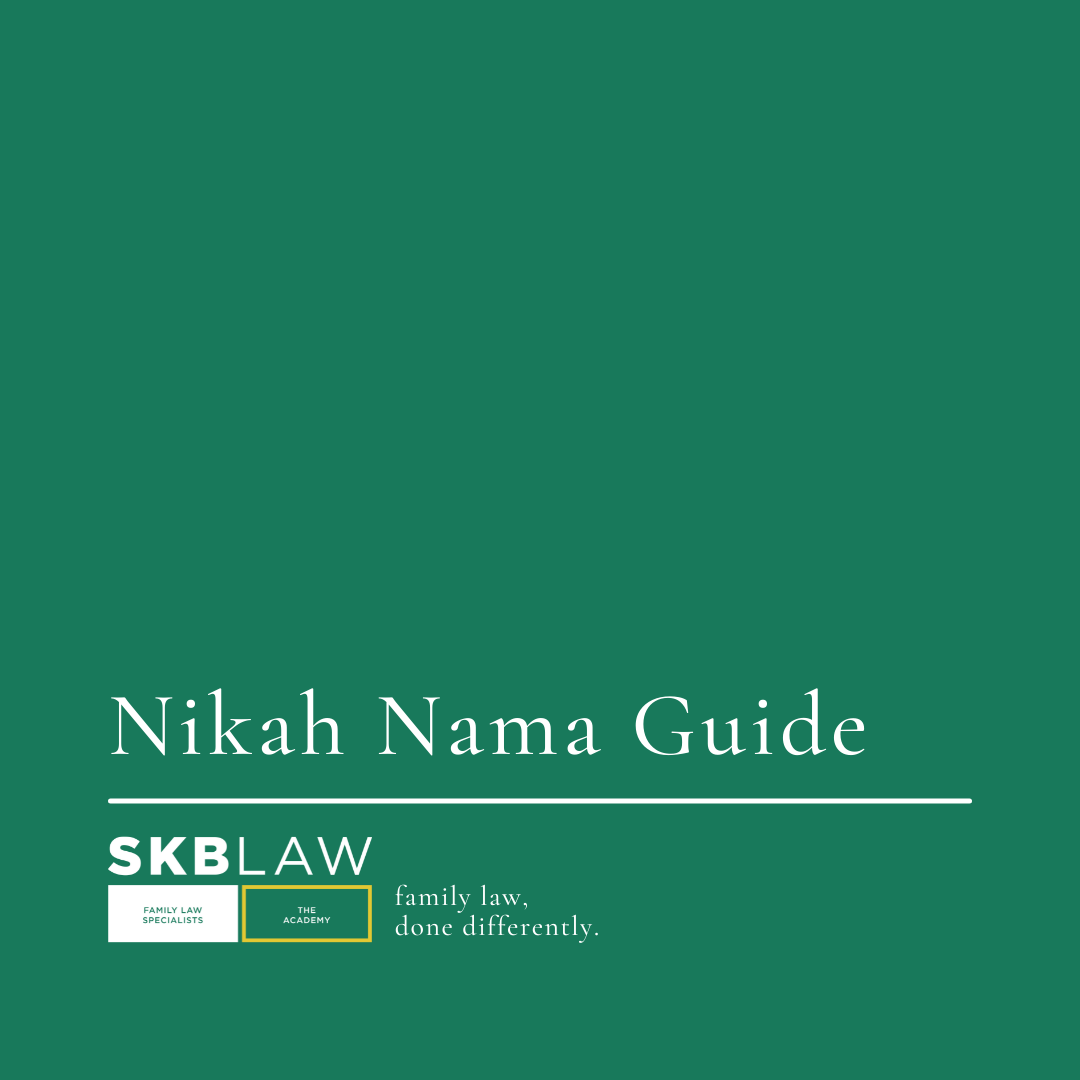 Free English Nikah Nama Guide Download – discover the most commonly used clauses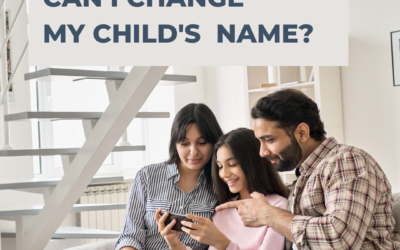 Can I Change My Child's Name? Many families choose to change their child's surname for lots of different reasons. Find out what you need to do below. This is general guidance. Book your free 15 minute call to find out your options. [article updated 28 June 2022]...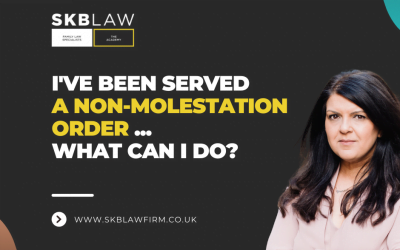 Providing an undertaking does not mean that you admit to the allegations. You can give the undertaking to the court on the basis that you do not agree with the allegations.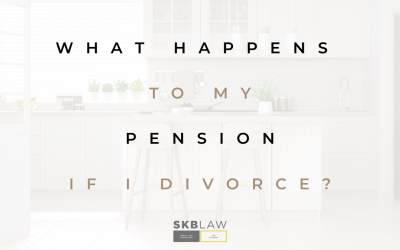 What happens to my pension when I get divorced? (updated 8 October 2021) The end of your relationship may affect your pension. If you're planning a divorce or separation, here's what you need to know about protecting or dividing your pension.   Should you include your...